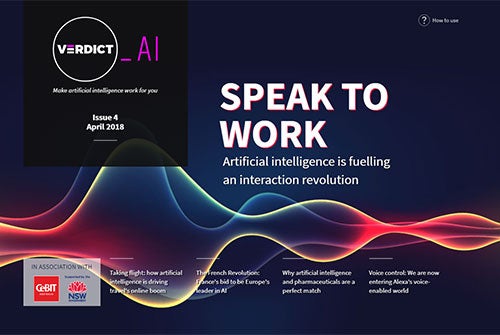 Issue 4 | April 2018
AI is fuelling a voice interaction revolution, how artificial intelligence is driving travel's online boom, France's bid to be Europe's AI leader, why AI and pharmaceuticals are a perfect match and much more.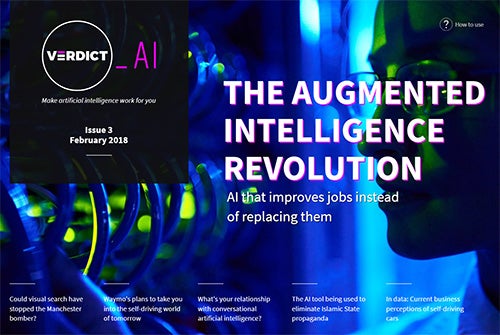 Issue 3 | February 2018
AI that improves jobs instead of replacing them, could visual search have stopped the Manchester bomber? Waymo's plans for self-driving cars and much more.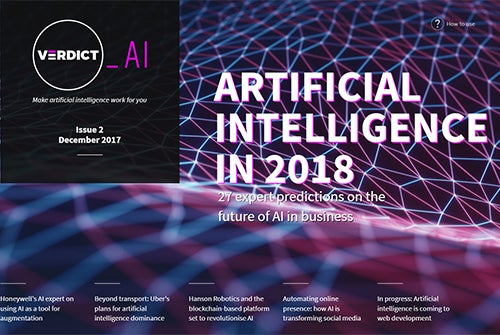 Issue 2 | December 2017
How virtual reality is transforming presentations and training, Google Glass' return for business, hackathons in the insurance industry, the emerging low-Earth orbit economy and much more.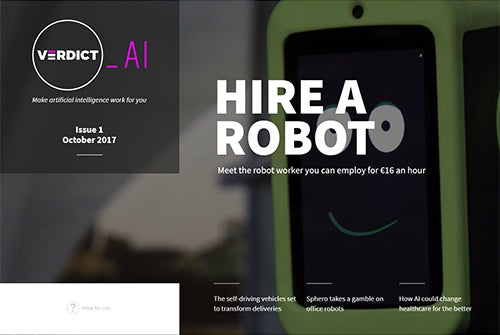 Issue 1 | October 2017
Meet the robot worker you can employ for €16 an hour, the self-driving vehicles set to transform deliveries, Sphero takes a gamble on office robots and how AI could change healthcare for the better.