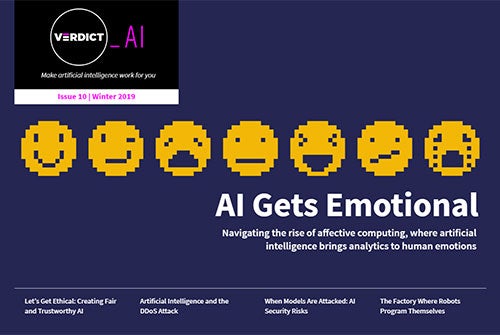 Issue 10 | Winter 2019
Navigating the rise of affective computing, creating fair and trustworthy AI, artificial intelligence and the DDoS attack, AI security risks and much more.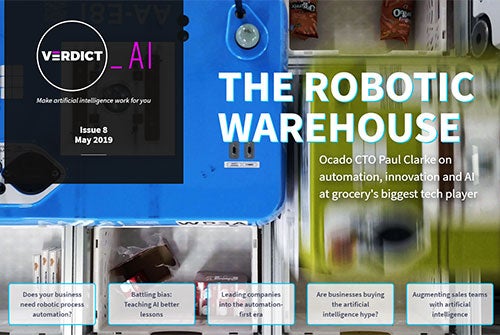 Issue 8 | May 2019
Ocado's CTO on automation and robotic warehouses, making use of robotic process automation, combating bias in AI and much more.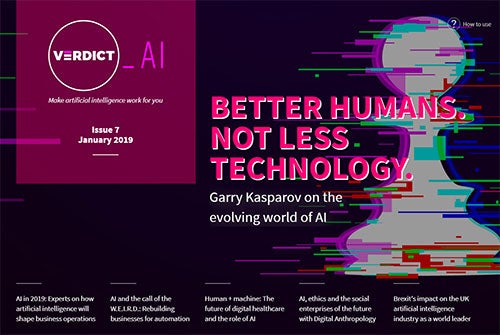 Issue 7 | January 2019
Garry Kasparov on the evolving world of AI, artificial intelligence predictions for 2019, transforming business operations for the automation age and much more.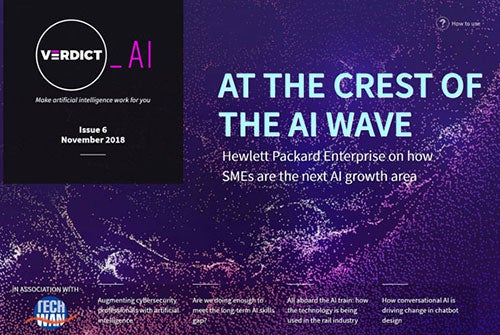 Issue 6 | November 2018
HPE on how SMEs are the next AI growth area, using AI to augment cybersecurity, image analytics and the invisible internet, education and the skills gap and much more.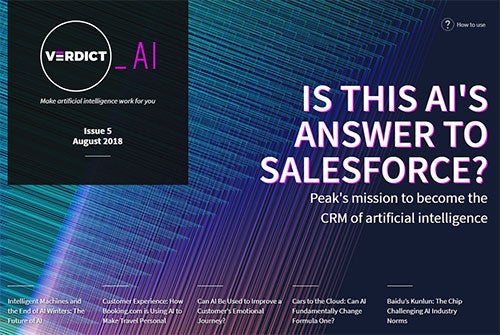 Issue 5 | August 2018
Peak's mission to become the Salesforce of AI, intelligent machines and the future of artificial intelligence, creating a bespoke customer experience and much more.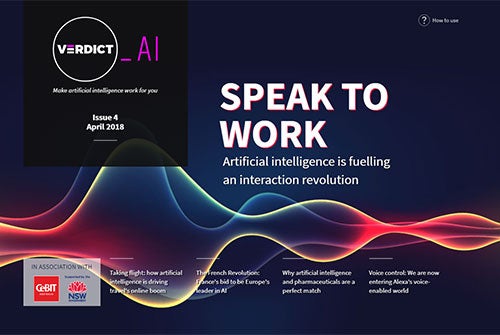 Issue 4 | April 2018
AI is fuelling a voice interaction revolution, how artificial intelligence is driving travel's online boom, France's bid to be Europe's AI leader, why AI and pharmaceuticals are a perfect match and much more.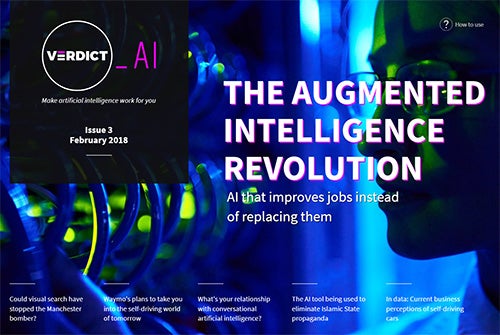 Issue 3 | February 2018
AI that improves jobs instead of replacing them, could visual search have stopped the Manchester bomber? Waymo's plans for self-driving cars and much more.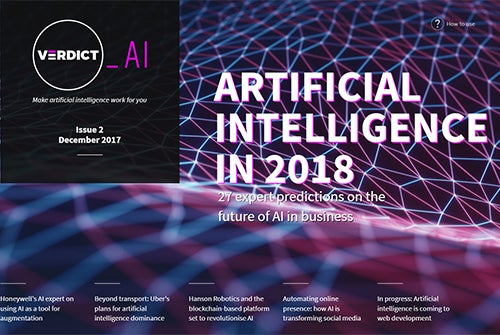 Issue 2 | December 2017
How virtual reality is transforming presentations and training, Google Glass' return for business, hackathons in the insurance industry, the emerging low-Earth orbit economy and much more.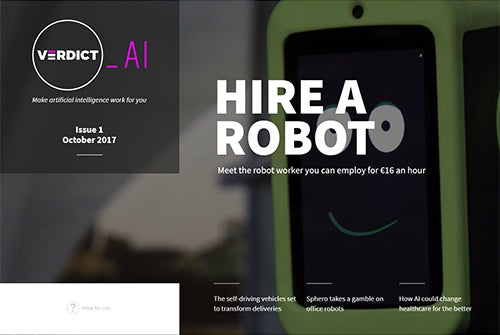 Issue 1 | October 2017
Meet the robot worker you can employ for €16 an hour, the self-driving vehicles set to transform deliveries, Sphero takes a gamble on office robots and how AI could change healthcare for the better.