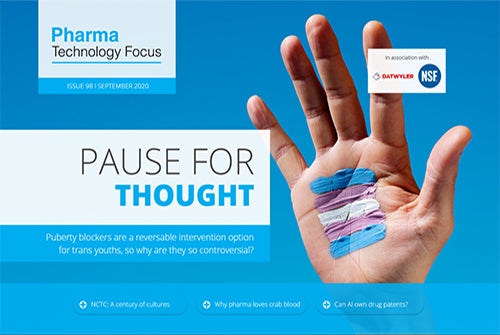 Issue 98 | September 2020
In this issue: Puberty blockers for transgender youths, pharma's reliance on horseshoe crab blood, celebrating a century of culture collections, AI as a drug inventor, and much more.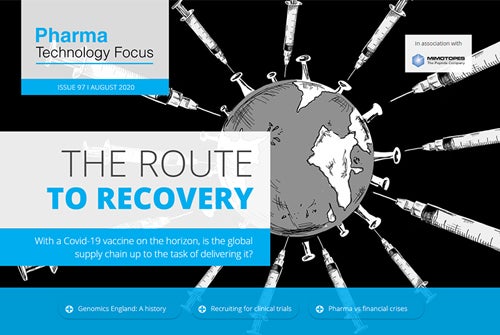 Issue 97 | August 2020
In this issue: The logistics of delivering a Covid-19 vaccine, recruiting participants for clinical trial, a novel approach to tackling AMR, psychedelics in mental health treatment, and much more.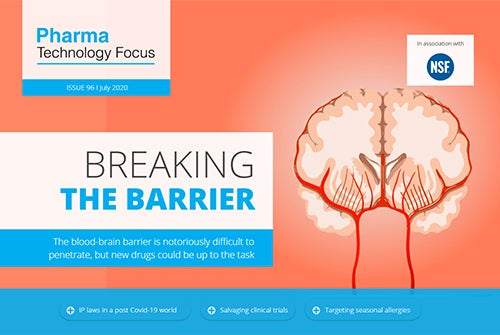 Issue 96 | July 2020
In this issue: Penetrating the blood-brain barrier, the trials and tribulations of the World Health Organization, intellectual property laws in a Covid-19 world, and much more.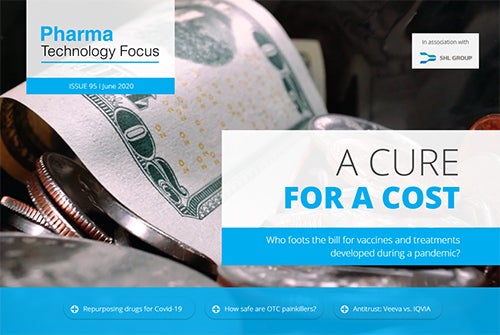 Issue 95 | June 2020
In this issue: Re-purposing drugs to treat Covid-19, drug pricing in a pandemic, antitrust issues in pharma, unlocking the benefits of turmeric, and much more.
Issue 94 | May 2020
In this issue: Maximising the tolerability of non-active ingredients, the importance of whistleblowers in pandemics, tracking mumps treatment, and much more.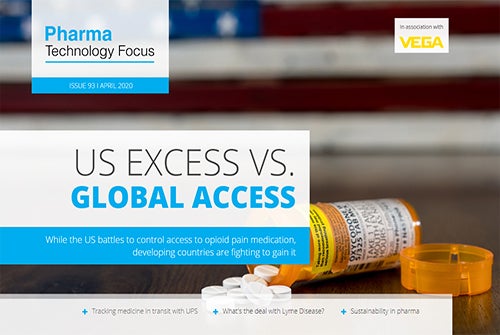 Issue 93 | April 2020
In this issue: Opioid access around the world, sustainability in pharma, treating chronic Lyme disease, tracking medications in transit, and much more.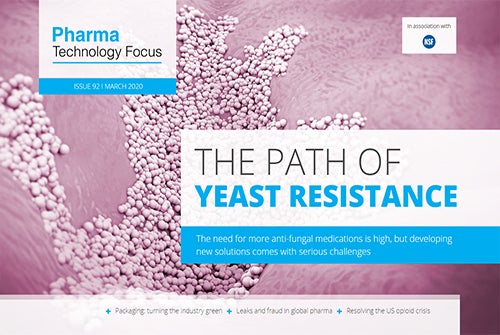 Issue 92 | March 2020
In this issue: Anti-fungal innovation, the US opioid crisis enters a new decade, protecting pharma from leaks, and much more.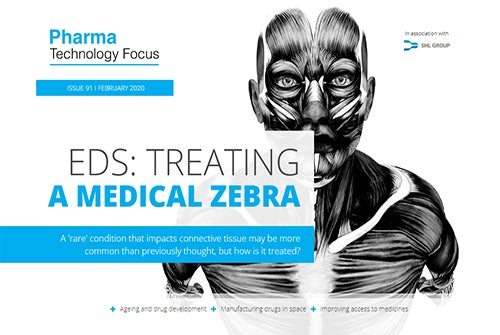 Issue 91 | February 2020
In this issue: EDS and rare diseases, drug development to treat ageing, 'just-in-time' drugs in space, and much more.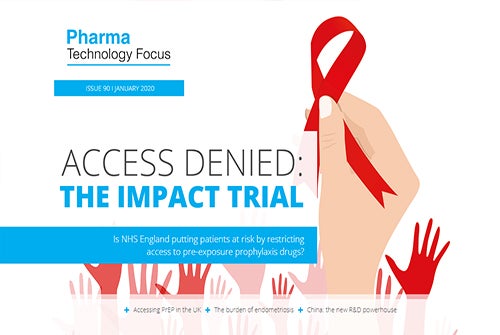 Issue 90 | January 2020
In this issue: PrEP access in England, taxing Big Pharma, treating endometriosis, and much more.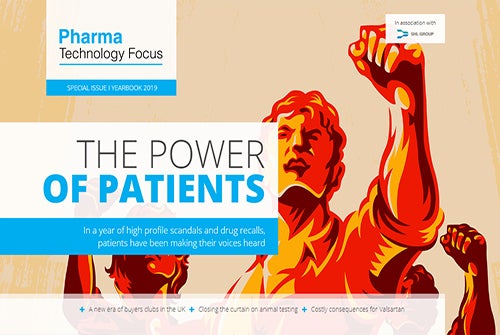 Special issue | Yearbook 2019
In this issue: the biggest stories, trends, scandals and innovations in the Pharma industry in 2019.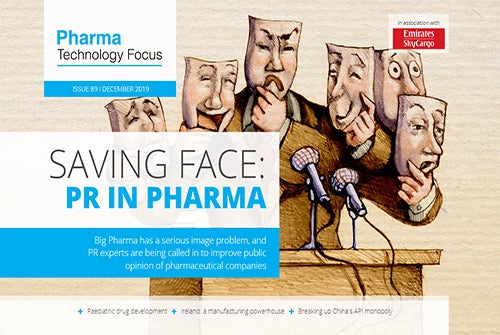 Issue 89 | December 2019
In this issue: PR in pharma, paediatric drug development, repatriating API manufacturing, the Irish pharma juggernaut, bias in cancer drug trials, and much more.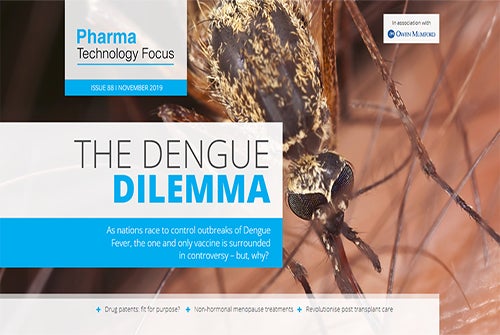 Issue 88 | November 2019
In this issue: dengue fever vaccine controversy, the problem of manipulated data, fixing a broken drug patent system, non-hormonal menopause treatments and much more.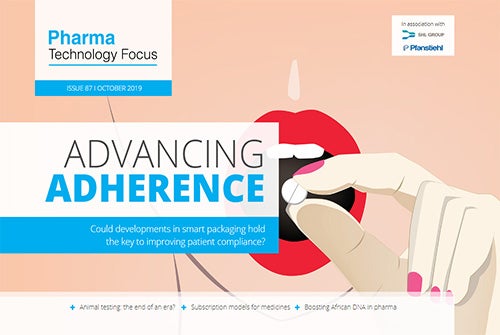 Issue 87 | October 2019
In this issue: a smart pill bottle designed to help patients keep track of their meds, WHO's Essential Medicines List, the rise of animal testing alternatives, an upfront payment model for drugs, and much more.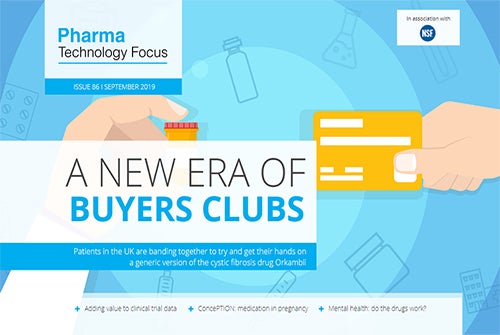 Issue 86 | September 2019
In this issue: public attitudes towards mental health drugs, using real-world data in drug approvals, cystic fibrosis buyers clubs in the UK, and much more.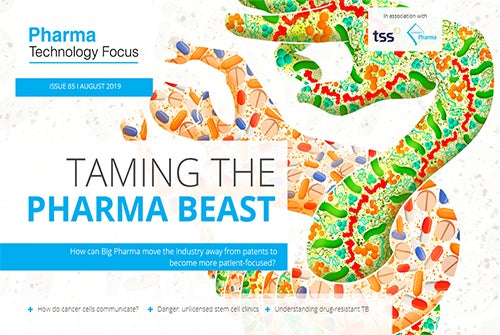 Issue 85 | August 2019
In this issue: breakthroughs in HIV treatment, understanding drug-resistant TB, the fallout from Teva's price fixing scandal, tackling unlicensed stem cell clinics, and much more.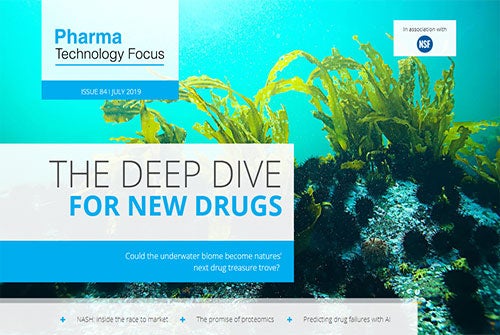 Issue 84 | July 2019
In this issue: exploring the potential of the underwater biome in drug development, nationalised drug discovery in the UK, predicting drug failures with AI, and much more.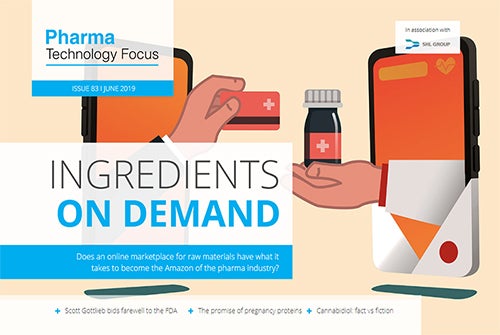 Issue 83 | June 2019
In this issue: a look back at Scott Gottlieb's time as FDA commissioner, connecting drugmakers with material suppliers, the pharmaceutical properties of CBD, and much more.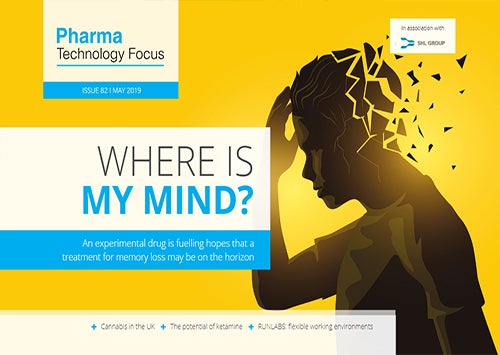 Issue 82 | May 2019
In this issue: the buzz around esketamine, treatments to target memory loss, cannabis in the UK and much more.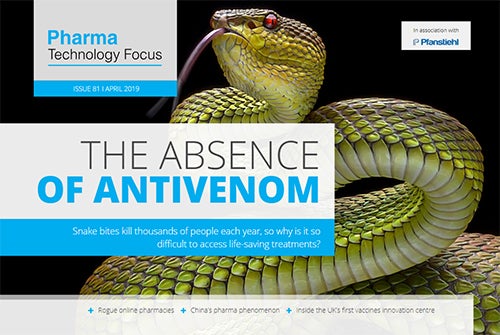 Issue 81 | April 2019
In this issue: addressing the issue of snake bites and antivenom, the medicinal potential of illegal drugs, tackling rogue online pharmacies, and much more.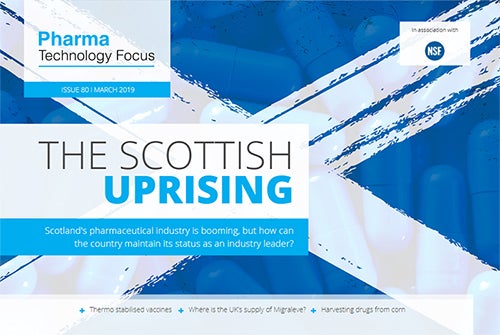 Issue 80 | March 2019
In this issue: the disappearing supply of pink Migraleve in the UK, drug ingredients sourced from corn, using machine learning to accelerate diagnosis and treatment of rare diseases, and much more.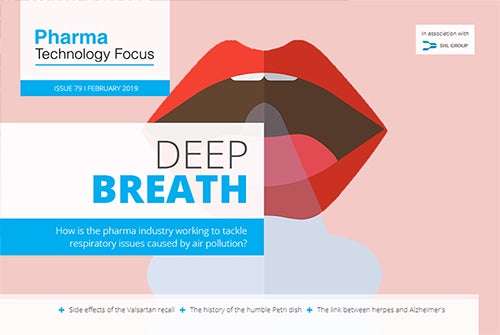 Issue 79 | February 2019
In this issue: knock on effects of the Valsartan recall, the future of AI in healthcare, the history of the Petri dish, and much more.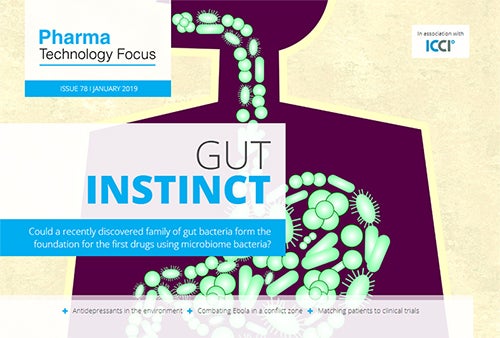 Issue 78 | January 2019
In this issue: A new class of cancer combo treatments, antidepressants in the environment, microbiome-based drug development, and more.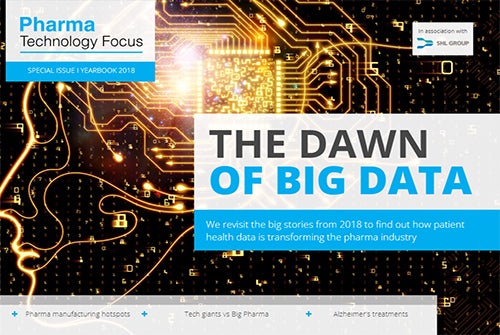 Special Issue | Yearbook 2018
In this issue: We revisit the big stories from 2018 to find out how patient health data is transforming the pharma industry.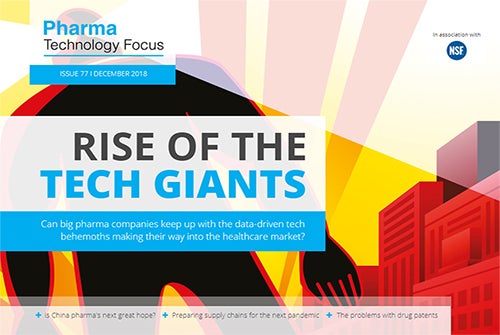 Issue 77 | December 2018
In this issue: China's growing pharmaceutical market, antimicrobial resistance, the rise of tech giants in healthcare, and more.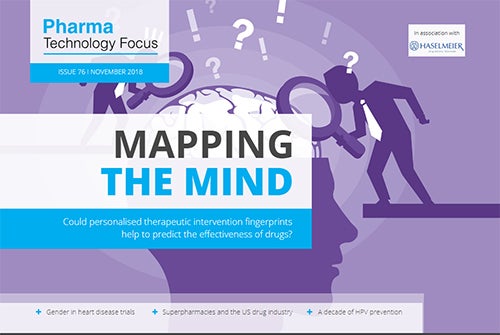 Issue 76 | November 2018
In this issue: HPV vaccine programmes, dominantly inherited Alzheimer's disease, a unique brain 'fingerprint' and more .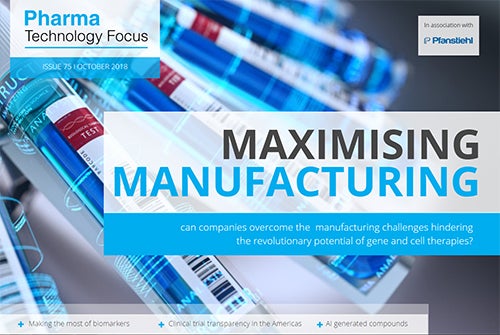 Issue 75 | October 2018
In this issue: Making manufacturing work in gene and cell therapies, AI generated compounds, clinical trial transparency in the Americas, and more.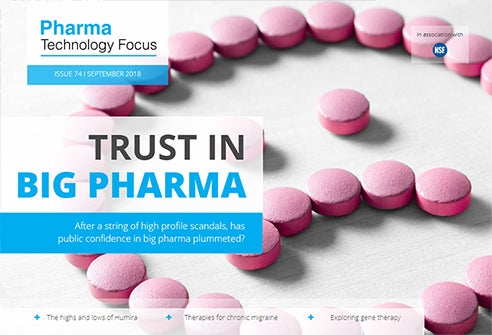 Issue 74 | September 2018
In this issue: Boosting trust in big pharma, the highs and lows of the world's most expensive drug, gene therapy, and more..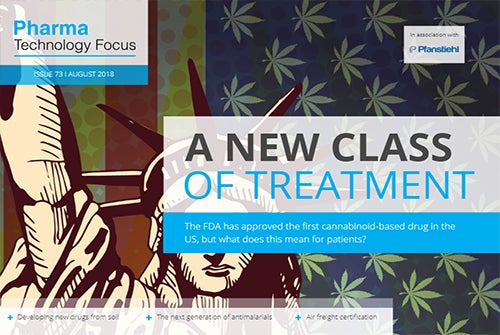 Issue 73 | August 2018
Major investment signals confidence in the search for new products developed from DNA found in soil, a medical milestone for cannabinoids in the US, streamlining clinical research, and more.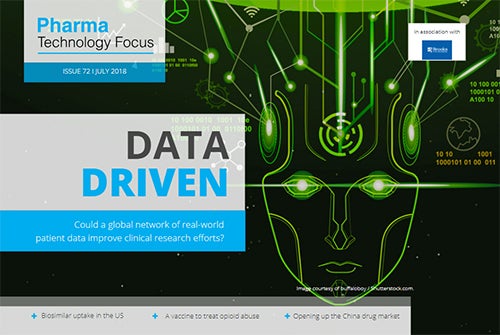 Issue 72 | July 2018
Overcoming red tape in China, how to boost adoption of biosimilars in the US, a profile of global health research network TriNetX, unlocking cell-free protein synthesis, and more.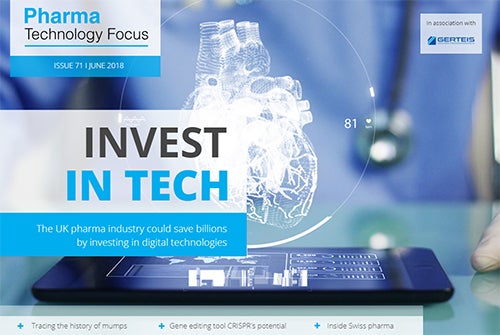 Issue 71 | June 2018
A surge of M&A activity in the biotech space, the history of drug development for mumps, a profile of the Swiss pharmaceutical market, using digital tech to unlock billions in savings for pharma companies, and more.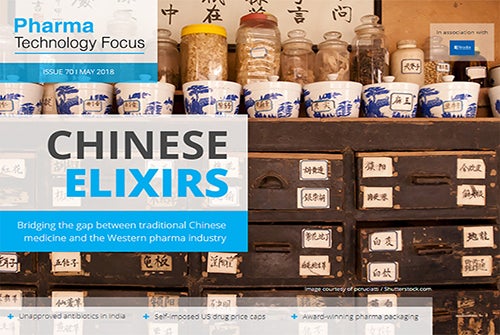 Issue 70 | May 2018
A toolkit to enhance the user experience for life sciences, the problem of unapproved antibiotics in India, a new taxonomy for traditional Chinese medicine, inside Canada's Centre for Drug Research and Development, and more.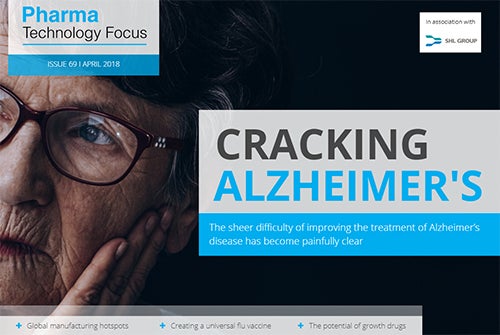 Issue 69 | April 2018
The world's pharma manufacturing hotspots, creating a universal flu vaccine, obstacles to improving the treatment of Alzheimer's disease, the potential of growth drugs, detecting racemisation in drugs, and more.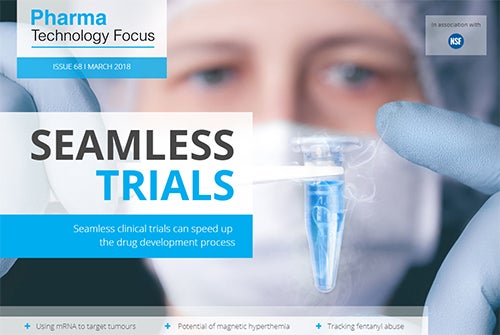 Issue 68 | March 2018
The benefits of seamless clinical trials, a new functional cure for HIV, using mRNA to target cancer tumours, the potential of magnetic hyperthermia in killing cancerous cells, a look at drug pricing policies around the world, and more.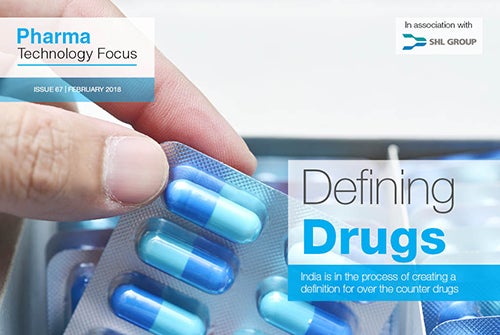 Issue 67 | February 2018
How cancer drug resistance works, accessing funding for rare diseases, India's attempt to redefine over the counter drugs, the biotech potential of slipper limpets, Dundee University's influence in pharma research, and more.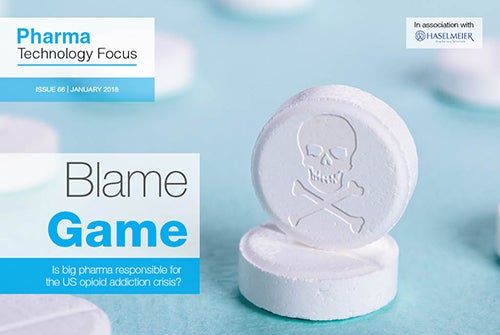 Issue 66 | January 2018
Breaking cancer's drug addiction, the NHS' decision to switch from biologics to biosimilars, Elsevier's common model for data sharing, a generic antiretroviral for HIV/AIDS, the opioid addiction crisis in the US, and more.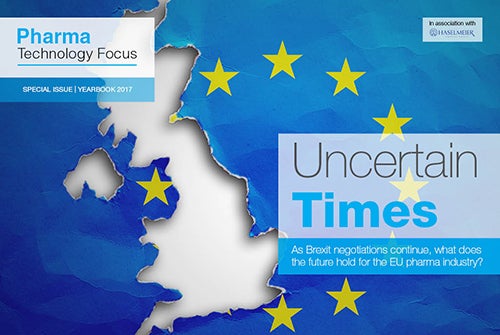 Yearbook 2017
We round up the biggest pharma developments and stories from around the globe in 2017, consider the impact Brexit could have on IDMP preparations, take a closer look at the outlook for the pharmaceutical industry in 2018, and more.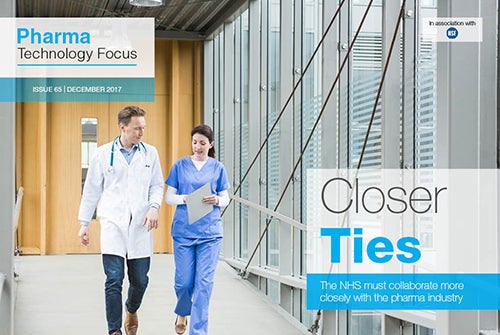 Issue 65 | December 2017
Calls for closer ties between the NHS and pharma, Norway's unique prescription database, a new way to reduce the risk of heart attacks, MDMA's potential to treat PTSD, a curative compound derived from red sage, and more.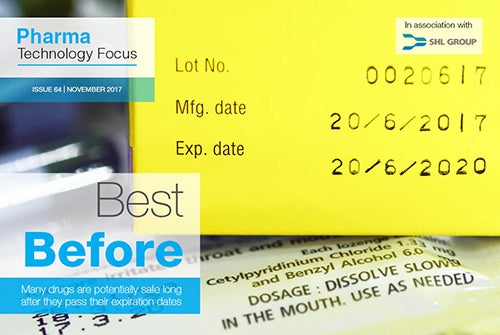 Issue 64 | November 2017
Using drugs after their expiration dates have passed, treating lactose intolerance, a closer look at CARB-X's work on antibacterial research and development, helping nanomedicines reach their target, radioactive isotopes battling cancer, and more.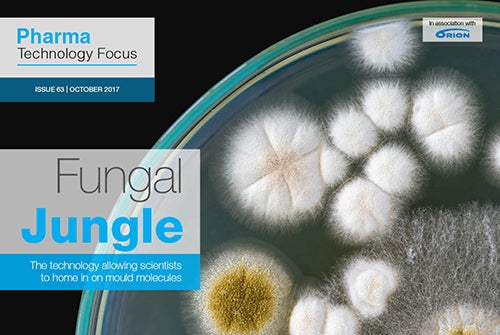 Issue 63 | October 2017
UK pharma industry takes NICE to court over price caps, Amazon's potential to enter the US pharmacy industry, a new platform to capture molecules from fungi, the current state of drug development in osteoporosis, and more.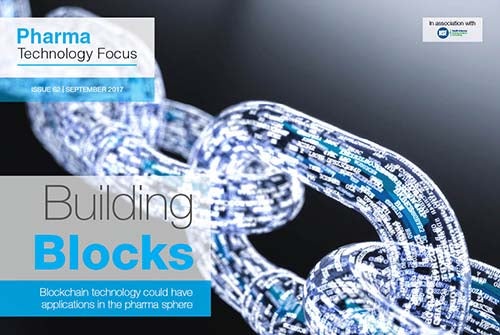 Issue 62 | September 2017
A new tool to encourage links between industry and academia, blockchain's applications for pharma, using Zika to attack brain tumour cells, treating MS with nanotechnology, the benefits of publicly funded cancer trials, and more.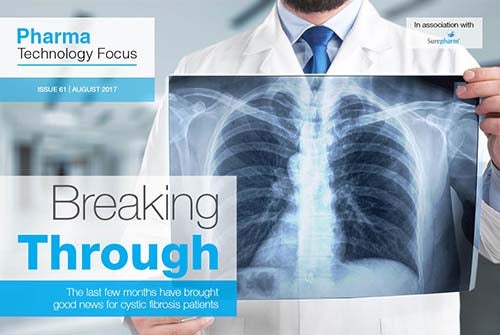 Issue 61 | August 2017
The UK's healthcare spending problem, PhRMA's new R&D spending requirements, undermining supply chain security by importing foreign drugs, milestone cystic fibrosis trials, a personalised treatment approach for panic disorder, and more.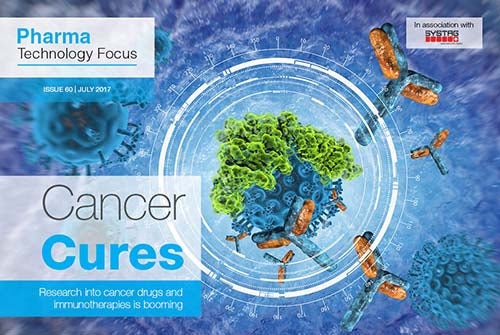 Issue 60 | July 2017
Solving US drug pricing issues by importing cheaper Canadian drugs, underexplored fields in immuno-oncology, a new temperature-resistant rabies and yellow fever vaccine, the increasingly popularity of adaptive clinical trials, and more.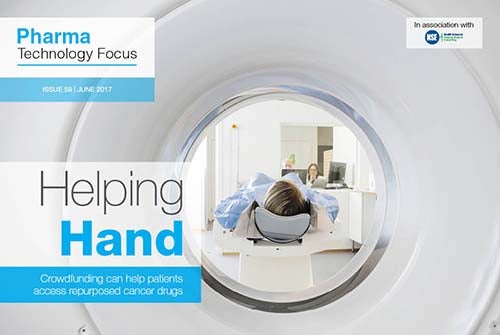 Issue 59 | June 2017
Challenging the link between innovation and US drug pricing, the impact of Brexit on life sciences companies, a new study on the effects of cognitive-enhancing drugs, using crowdfunding to unlock cancer therapies, and more.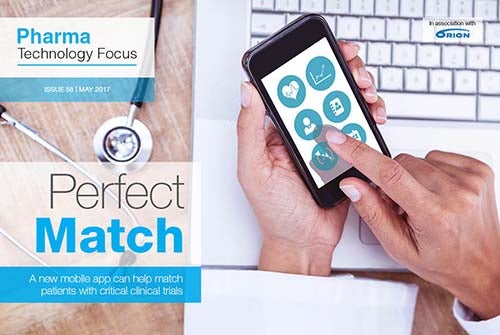 Issue 58 | May 2017
Promising Alzheimer's drugs in development, potential applications for the hormone kisspeptin, the cost of failed drug candidates, a new app matching patients to clinical trials, pharma packaging trends, and more.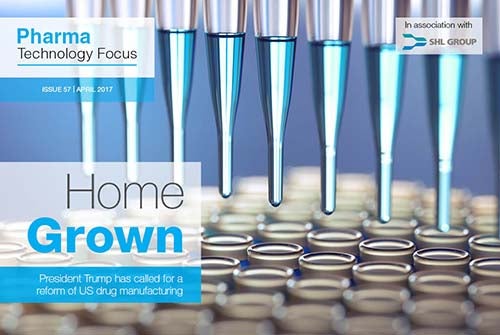 Issue 57 | April 2017
Japan's pharma industry looks abroad, Trump's plans for US drug manufacturing, unlocking regenerative medicine, the medical benefits of turmeric, the dangers posed by first-in-human drug trials, and more.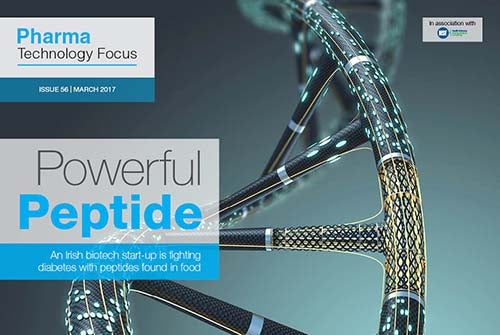 Issue 56 | March 2017
Clinical research in the UK, fighting diabetes with peptides, balancing speed and safety when reviewing new drugs, the potential of shark antibodies to treat Alzheimer's, Elsevier's new project to boost innovation, and more.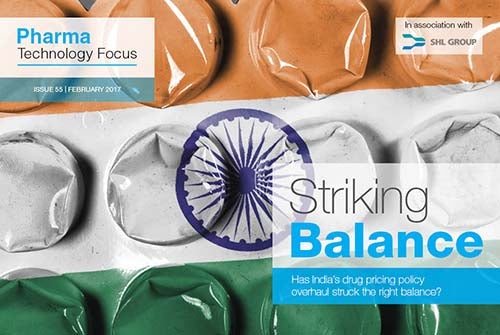 Issue 55 | February 2017
India's new drug pricing policy, bringing transparency to pharma industry payments, a UK innovation centre enabling new means of drug discovery, how artificial intelligence is being used in drug development, and more.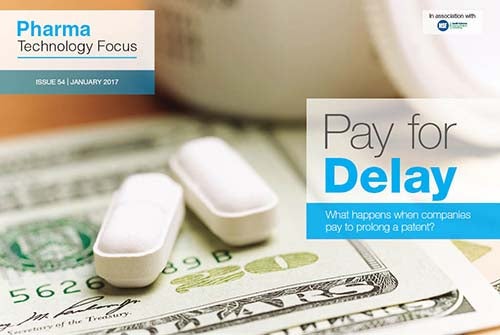 Issue 54 | January 2017
Senator Bernie Sanders continues to rail against the pharma industry, why companies pay to prolong patents, a new genomic array helping fight disease in Africa, treating mononucleosis, a new era for ibuprofen, and more.