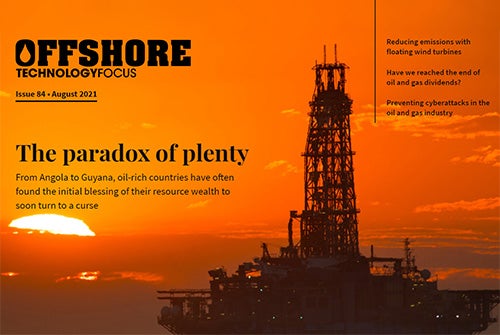 Issue 84 | August 2021
Mapping the resource curse, the end of oil and gas dividends, preventing cyberattacks in the oil sector, and more.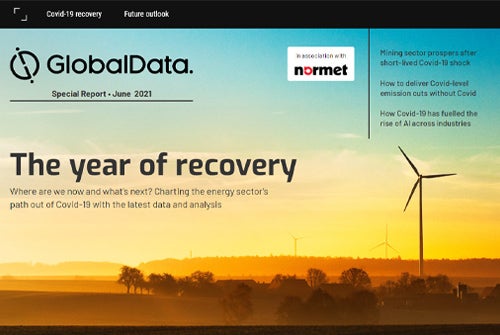 Special report | June 2021
The year of recovery: Charting the energy sector's path out of Covid-19 with the latest data and analysis.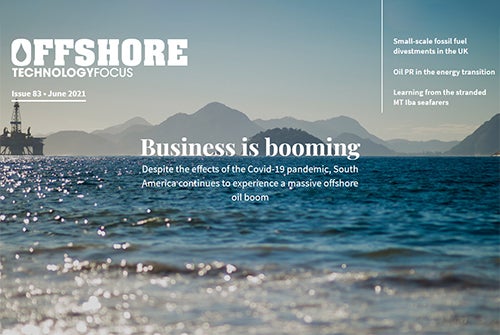 Issue 83 | June 2021
South America's offshore oil boom, small-scale divestment in the UK, learning from the stranded MT Iba seafarers, and more.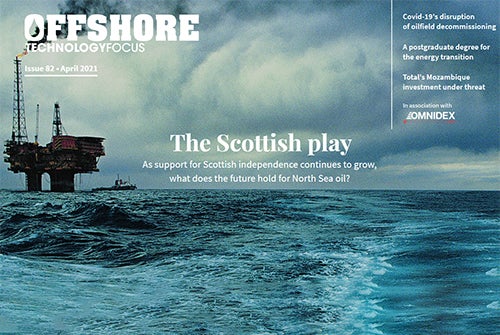 Issue 82 | April 2021
The future of North Sea oil, Covid-19's impact on decommissioning, Total's Mozambique investment under threat, and more.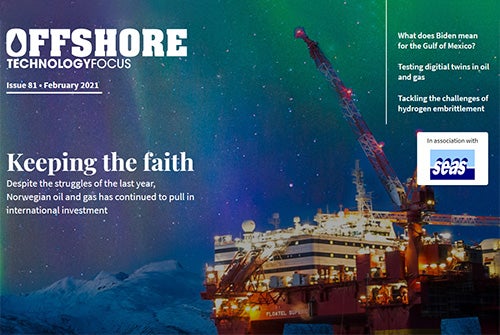 Issue 81 | February 2021
Norwegian oil continues to draw investment, what the Biden administration means for the Gulf of Mexico, testing digital twins in oil and gas, and more.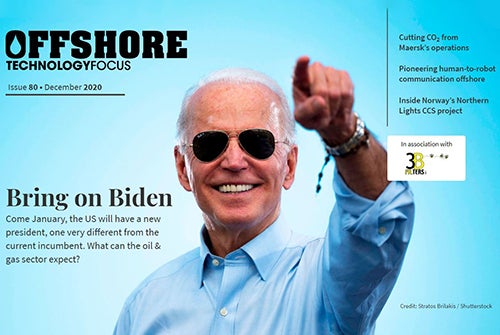 Issue 80 | December 2020
What Joe Biden's election win means for US oil & gas, pioneering human-to-robot communication offshore, Norway's Northern Lights CCS project, and more.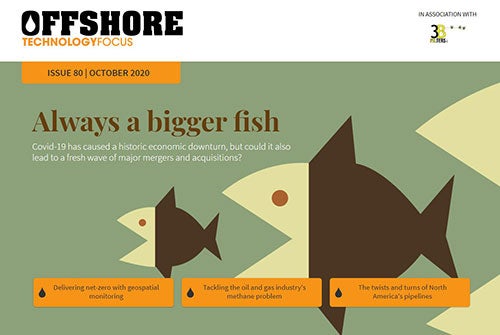 Issue 79 | October 2020
Will Covid-19 spark a new wave of mergers and acquisitions, delivering net-zero with geospatial monitoring, tackling the oil and gas industry's methane problem, and more.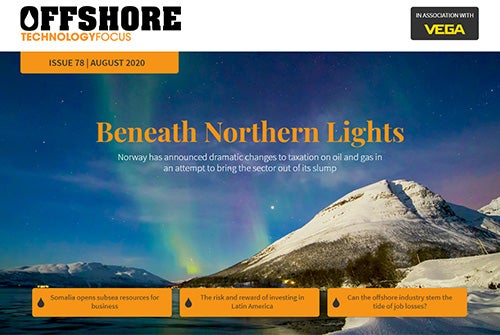 Issue 78 | August 2020
Norway's dramatic changes to oil and gas taxation, Somalia opens up subsea resources, stemming the tide of job losses, and more.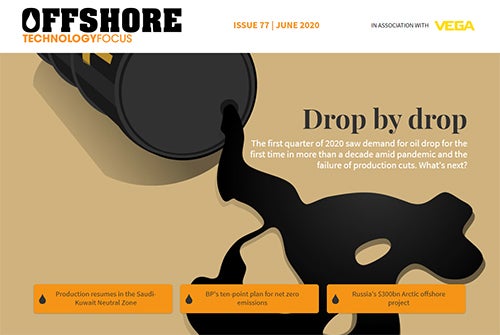 Issue 77 | June 2020
The first drop in oil demand in more than a decade, production resumes in the Saudi-Kuwait Neutral Zone, BP's ten-point plan for net zero, and more.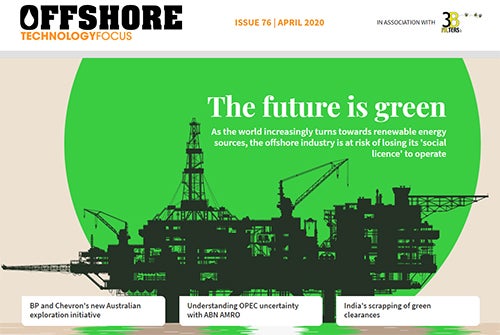 Issue 76 | April 2020
Losing the 'social licence' to operate, new Australian exploration, understanding OPEC uncertainty, and more.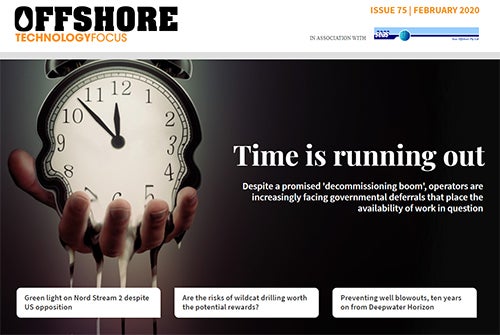 Issue 75 | February 2020
The promised 'decommissioning boom' has instead been met with government deferrals, Denmark's greenlighting of Nord Stream 2, the risks and rewards of wildcat drilling, and more.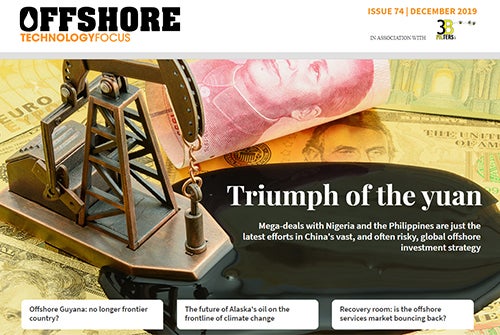 Issue 74 | December 2019
We look at China's global offshore investment strategy, Guyana's change from frontier to oil and gas hotspot, the future of Alaska's oil, and more.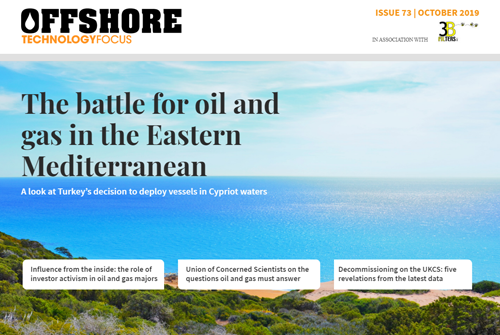 Issue 73 | October 2019
We take a look at the OGTC's top start-ups, ask how influencer activism works, talk to Fieldbit about how augmented reality can change offshore oil and gas, and more.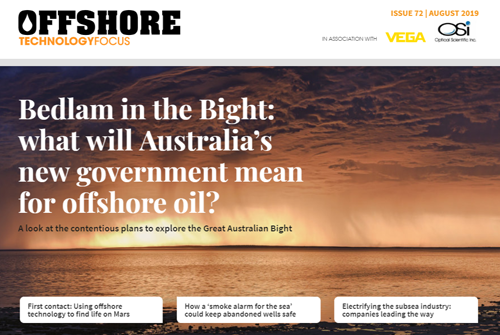 Issue 72 | August 2019
What the recent election will mean for drilling in the Great Australian Bight, electrifying the subsea, the offshore plasma drill being used by NASA to look for life on Mars, and more.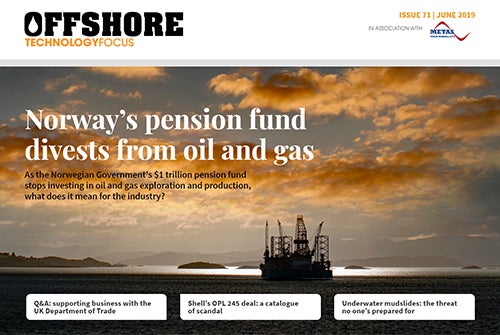 Issue 71 | June 2019
The Norwegian Government pension fund divests from oil and gas, fresh ideas from the TechX Pioneer programme, Shell's OPL 245 scandal, and more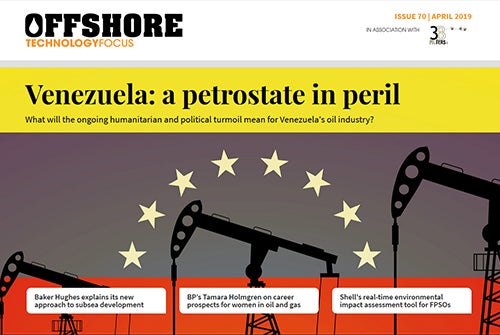 Issue 70 | April 2019
What government upheaval in Venezuela will mean for oil and gas business, a new exploration drive in Ireland, Shell's real-time environmental impact assessment tool, and more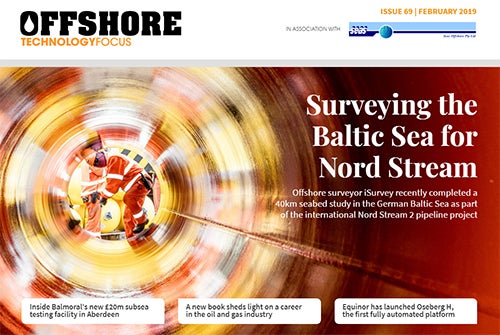 Issue 69 | February 2019
A new subsea test centre in Aberdeen, supporting the Nord Stream 2 pipeline, the world's first full automated platform, encouraging women to pursue offshore careers, and more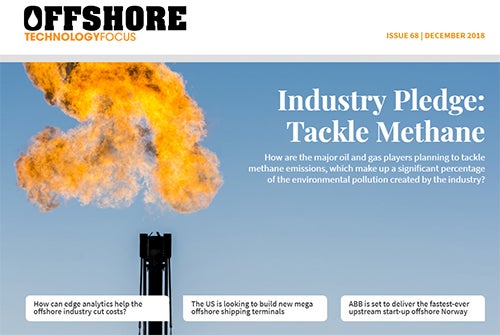 Issue 68 | December 2018
Oil and gas companies pledge to tackle methane emissions, the delivery of the fastest ever upstream start-up by ABB, a new generation of mega offshore shipping terminals, and more.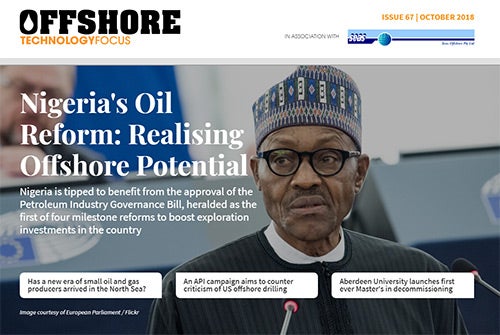 Issue 67 | October 2018
The rise of smaller players in the North Sea's latest offshore licensing round, Nigeria's petroleum reform bill, the University of Aberdeen's Master's in decommissioning, and more.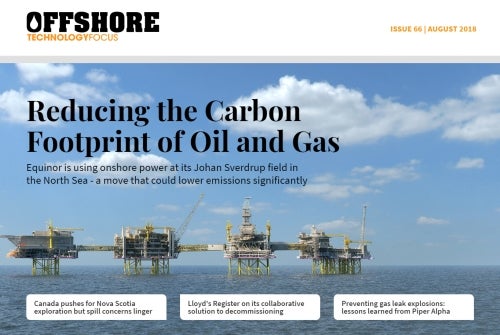 Issue 66 | August 2018
Equinor hooks up Johan Sverdrup to onshore power to cut emissions, Canada's push for Nova Scotia exploration, gas safety lessons learned from Piper Alpha, Looyd's Register's collaborative approach to decommissioning, and more.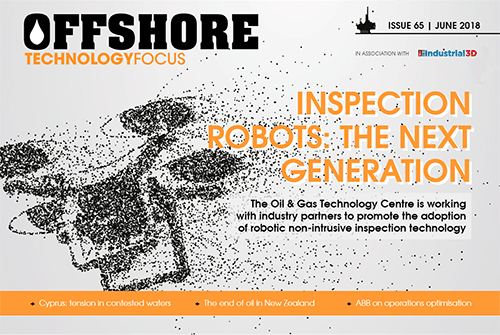 Issue 65 | June 2018
Tension over Cyprus' contested waters, the end of oil in New Zealand, the next generation of inspection robotics, ABB talks operations optimisation, and more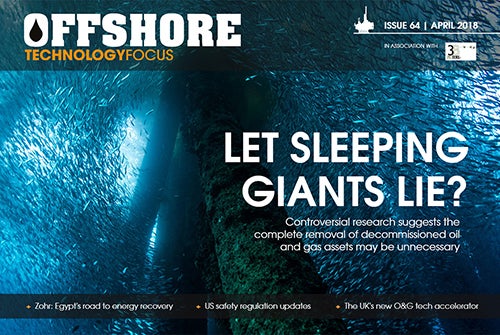 Issue 64 | April 2018
Egypt's Zohr megaproject, US safety regulation updates, the UK's new O&G tech accelerator, a debate over decommissioning North Sea platforms, and more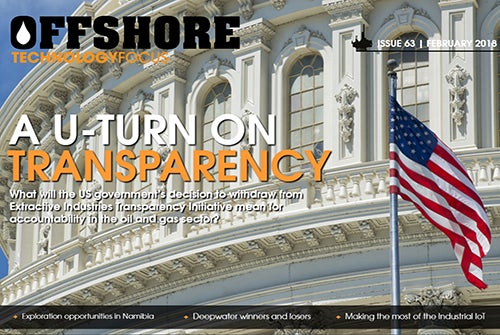 Issue 63 | February 2018
The US government's withdrawal from Extractive Industries Transparency Initiative, exploration opportunities in Namibia, deepwater winners and losers, making the most of the Industrial IoT, subsea training in Scotland's Underwater Centre and more.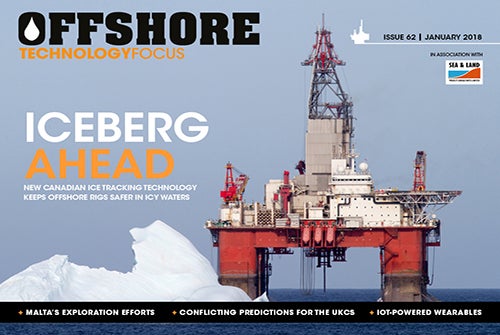 Issue 62 | January 2018
Opportunities in Malta, a timeline of game-changing gas discoveries in the Levant Basin, clashing forecasts for the UKCS, Hilcorp's controversial drilling project in Alaska, a new technology that tracks sea ice, connected wearables for worker safety, and more.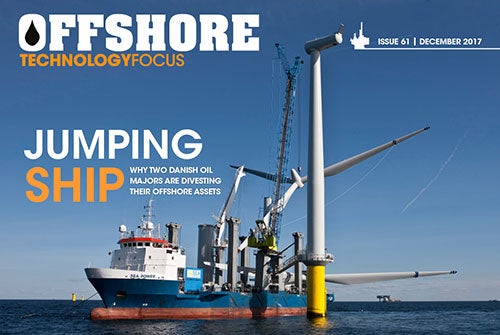 Issue 61 | December 2017
Why Danish oil majors are pulling out of the industry, opposition against Trump's drilling plans on the Atlantic coast, the fallout from Hurricane Harvey, growing confidence in the UKCS, virtual reality simulation for safety training, and more.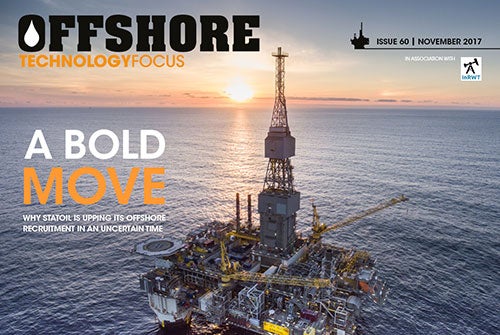 Issue 60 | November 2017
Power struggle in the Persian Gulf, new attempts at Arctic drilling, Statoil's bold recruitment move, solving the carbon dilemma, a look at Prelude, cybersecurity in the age of digitisation, and more.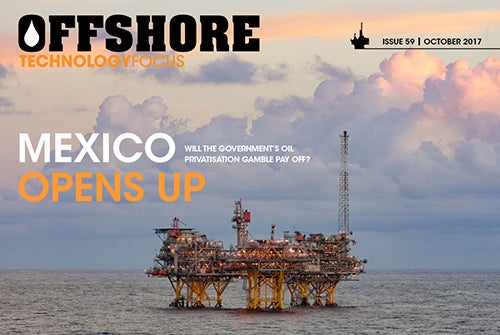 Issue 59 | October 2017
Privatising Mexico's oil sector, France's international exploration ambitions, the next generation of automation, a new exploration technique using bacteria, mobile apps for field operators, reducing cost by cutting data waste, and more.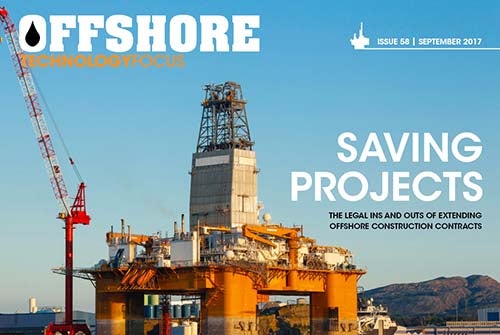 Issue 58 | September 2017
China's oil and gas reforms, discoveries in Trinidad and Tobago, a new method to track oil leaks, a legal view on construction contract extensions, recruitment insights from BP and more.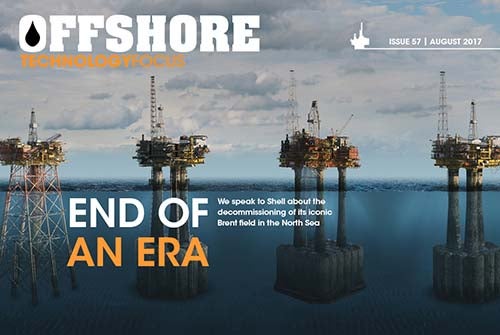 Issue 57 | August 2017
The future of Total's drilling project near the Amazon Reef, Trump's plans to loosen US safety regulations, decommissioning the Brent field, new findings on Arctic spill response, cyber security for offshore installations, and more.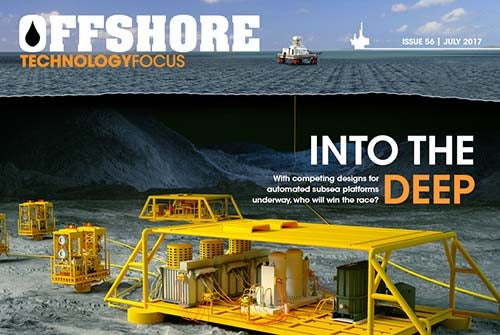 Issue 56 | July 2017
Progress with automated subsea platforms, extracting Japan's methane hydrate reserves, GE's digital rig project, Aberdeen's future as a hub for UK oil, Ghana's deepwater potential, an alternative to seismic airguns, and more.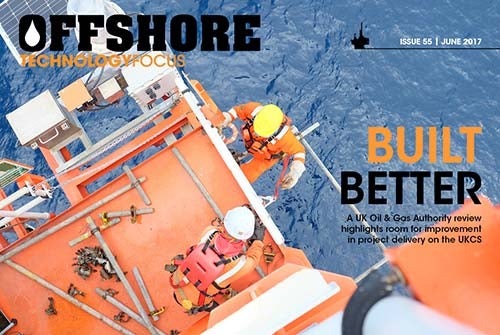 Issue 55 | June 2017
Improving project delivery on the UKCS, OPEC's waning power, tax breaks for the UK, innovation in offshore accommodation, predictive analytics for production surveillance, saving skills in the North Sea, and more.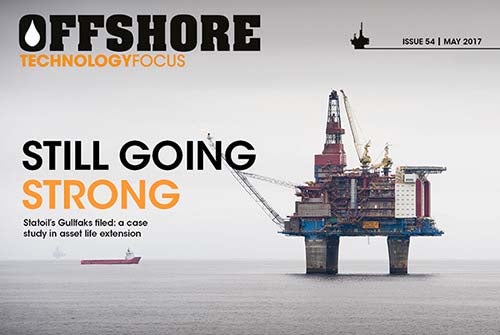 Issue 54 | May 2017
Trump's industry-friendly cabinet picks, the case for FLNG, the North Sea's newest big player, Russia's tax reforms, a new lease of life for Statoil's Gullfaks field, and more.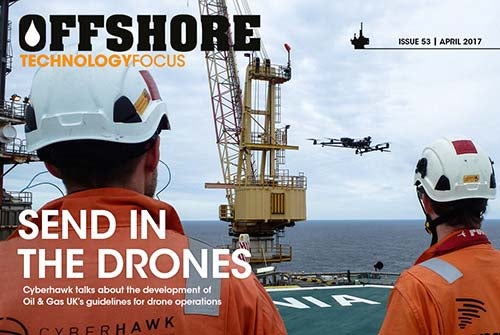 Issue 53 | April 2017
Opportunities in Egypt, Statoil's post-oil strategy, BP's exit from the Great Australian Bight, new guidelines for drone operations, helicopter safety in the North Sea, decommissioning challenges, and more.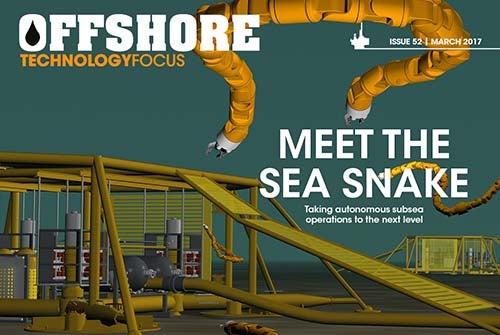 Issue 52 | March 2017
Opportunities offshore Somalia, a look inside Total's South Pars development, Scottish skills for Mexico's growing industry, the latest in subsea robotics, the next ten years of North Sea decommissioning, and more.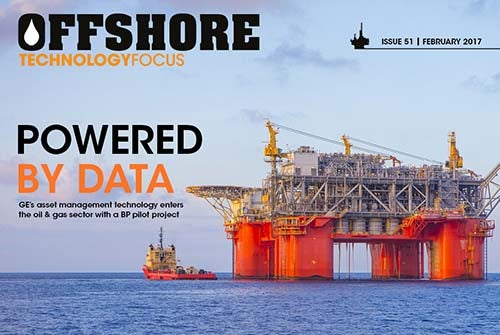 Issue 51 | February 2017
BP's digital asset management trial, Shell's $10bn plan for Brazil, Argentina's deepwater potential, a surprise investment for the North Sea, an analysis of the GE-Baker Hughes merger, new insights into the Deepwater Horizon clean-up, and more.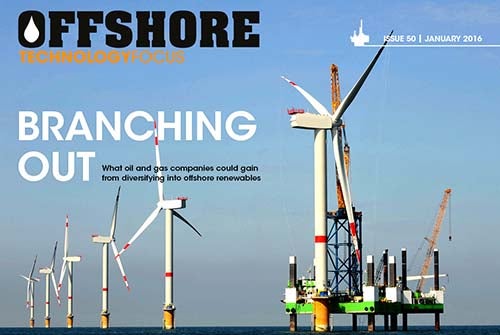 Issue 50 | January 2017
Exploration in Africa's Great Lakes, Norway's Arctic decision under fire, a virtual pipeline for US LNG, support from space for decommissioning projects, the market potential of offshore technology transfer, and more.