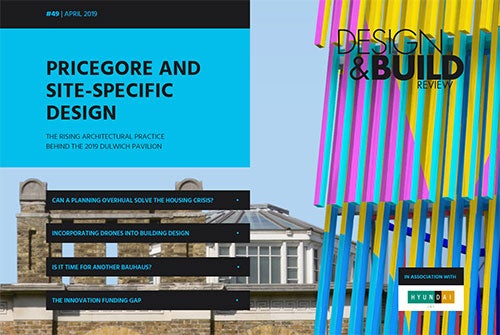 Issue 49 | April 2019
In this edition: Pricegore, the rising architectural practice behind the 2019 Dulwich Pavilion, can a planning overhaul solve the housing crisis, incorporating drones into building design and much more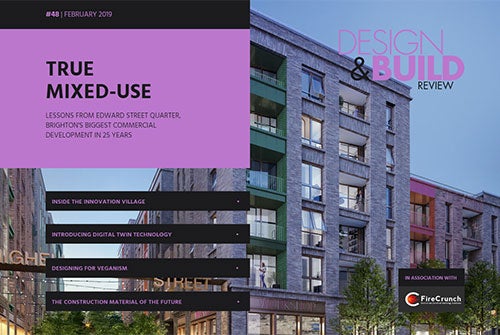 Issue 48 | February 2019
In this edition: Lessons from Brighton's Edward Street Quarter, inside the Innovation Village, introducing digital twin technology, designing for veganism and much more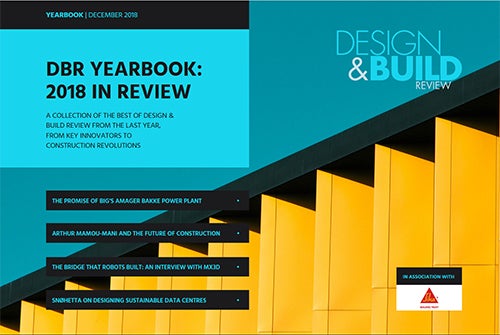 2018 Yearbook
A collection of the best of Design & Build Review from the least year, from key innovators to construction revolutions.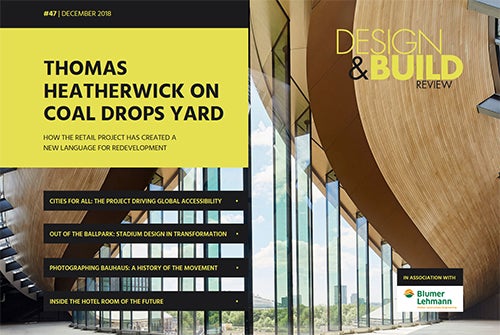 Issue 47 | December 2018
Heatherwick Studio's landmark retail development Coal Drops Yard, the project driving accessibility in cities, stadium design in transformation, photographing Bauhaus and much more.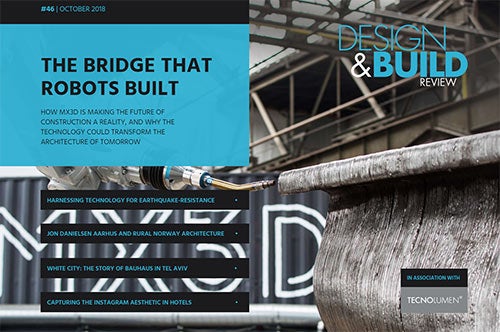 Issue 46 | October 2018
The bridge that robots built, Harnessing technology for earthquake-resistance, Jon Danielsen Aarhus and Rural Norway architecture, the Story of Bauhaus in Tel Aviv, and more.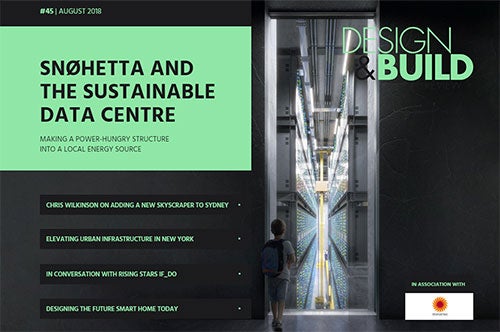 Issue 45 | August 2018
Snøhetta and the sustainable data centre, Chris Wilkinson on adding a new skyscraper to Sydney, elevating urban infrastructure in New York, designing the future smart home today, and more.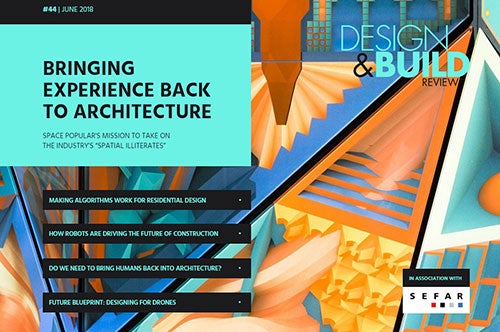 Issue 44 | June 2018
Space Popular's mission to take on "spatial illiterates", making algorithms work for residential design, how robots are driving the future of construction and much more.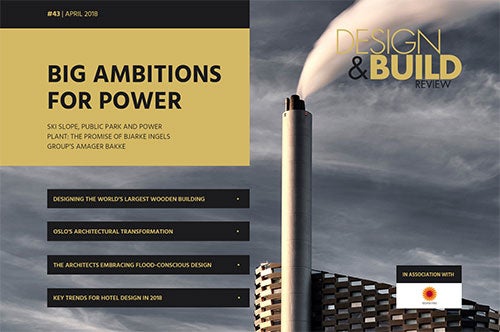 Issue 43 | April 2018
The promise of Bjarke Ingels Group's Amager Bakke, designing the world's largest wooden building, Oslo's architectural transformation, the architects embracing flood-conscious design, key trends for hotel design and much more.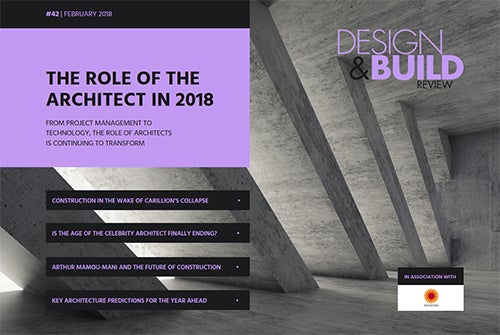 Issue 42 | February 2018
Construction in the wake of Carillion's collapse, Arthur Mamou-Mani on the future of construction, key architecture predictions for the year ahead, the transforming role of the architect, and more.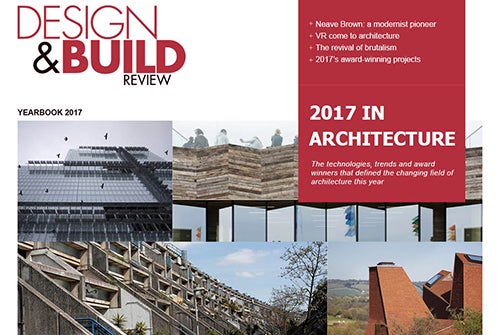 Yearbook 2017
A look back at 2017's top technologies, trends and developments in architecture, with profiles of key award-winning projects.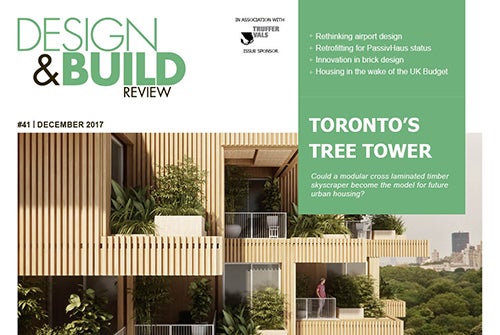 Issue 41 | December 2017
Toronto's modular CLT skyscraper, rethinking airport design at Venice Marco Polo, retrofitting for PassivHaus status, house in the wake of the UK budget and much more.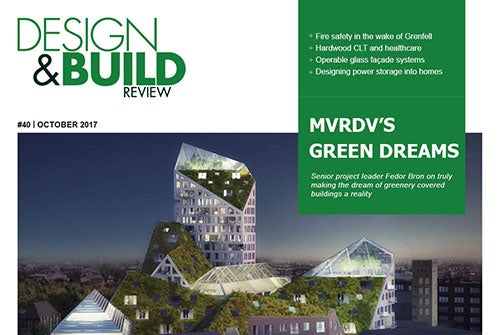 Issue 40 | October 2017
MVRDV's green plans, fire safety after Grenfell, hardwood CLT and healthcare and designing power storage systems into homes.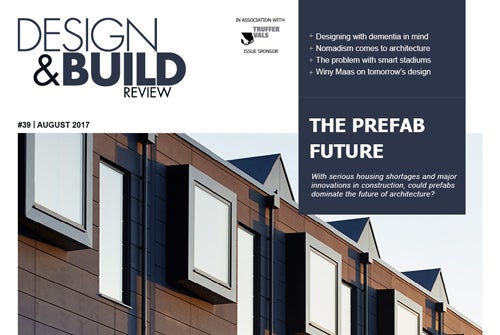 Issue 39 | August 2017
Dementia-friendly homes, in conversation with nomadic architecture practise Red Deer and are prefabs the future of building?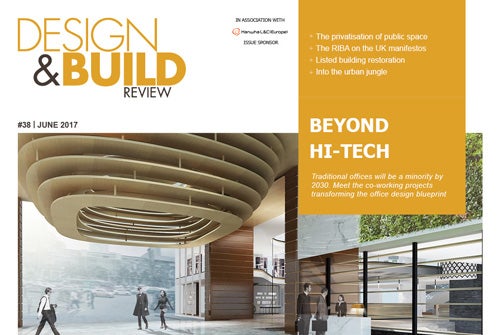 Issue 38 | June 2017
How the co-working revolution is driving a transformation in office design, the privatisation of public space, the RIBA's view of the UK election manifestos, the elegant restoration of listed buildings and much more.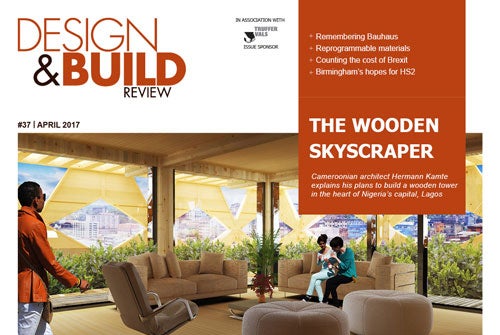 Issue 37 | April 2017
The plans for a wooden skyscraper in the heart of Lagos, Nigeria, how Brexit is impacting the UK construction industry, the global impact of Bauhaus, hopes for Birmingham in the wake of HS2 and much more.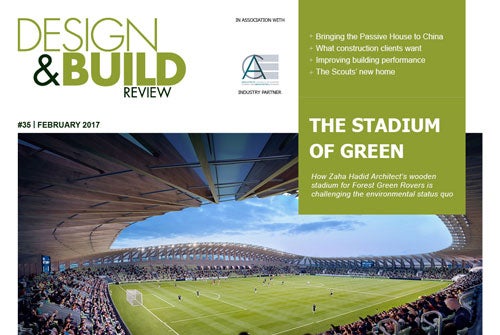 Issue 36 | February 2017
The wooden football stadium offering a model for future eco-conscious stadia design, building Asia's largest Passive House scheme, the RIBA's report on what construction clients want and much more.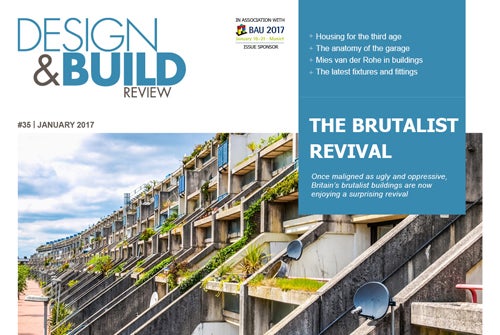 Issue 35 | January 2017
The implications and potential of Britain's Brutalist revival, transforming retirement housing, the architectural, social and political role of the humble American garage and much more.