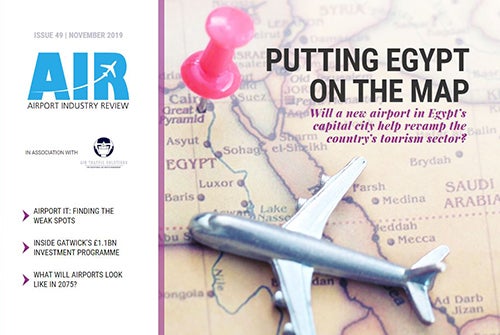 Issue 49 | November 2019
In this issue: behind Egypt's new Capital International airport, the current state of airport charges in Europe, and what aviation hubs could look like in 2075.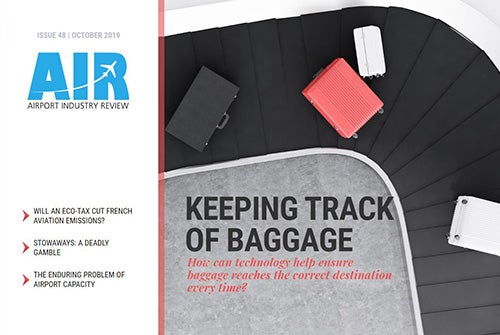 Issue 48 | October 2019
In this issue: the impact of baggage tracking technology worldwide, a new aviation eco-tax for France, early design proposals for Poland's new 'mega airport', and more.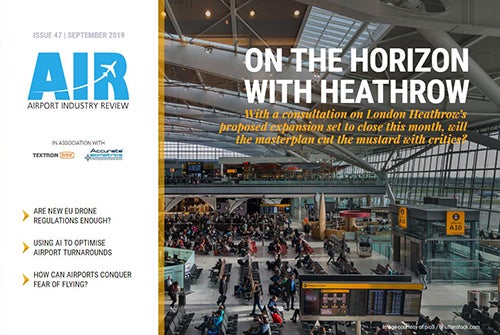 Issue 47 | September 2019
In this issue: key aspects of London Heathrow's expansion masterplan, how AI can be used to speed up aircraft turnarounds, the root causes behind 'fear of flying', and more.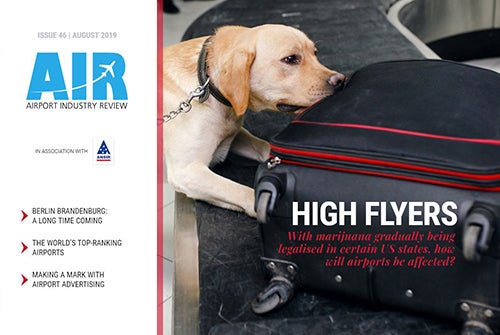 Issue 46 | August 2019
In this issue: the future of facial recognition, the impact of cannabis legalisation on US airports, and breaking down the criteria for the world's top aviation hubs.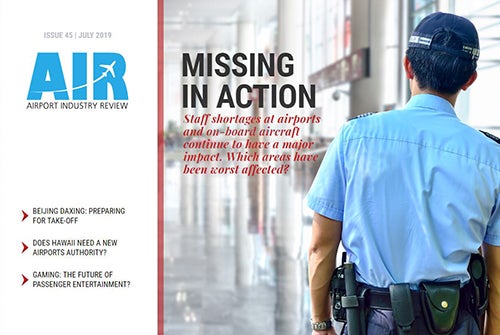 Issue 45 | July 2019
In this issue: the impact of staff shortages in aviation, gaming and passenger entertainment, F1 technology at airports, and more.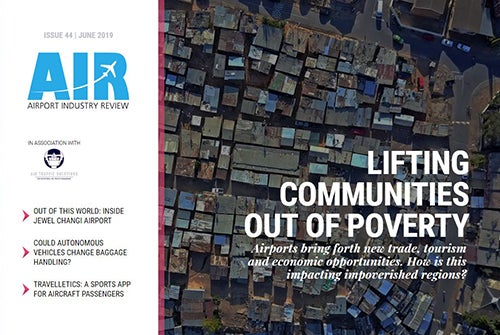 Issue 44 | June 2019
In this issue: the impact of aviation on impoverished communities, Singapore Changi Airport's dazzling 'Jewel' expansion, autonomous vehicles for baggage handling, and more.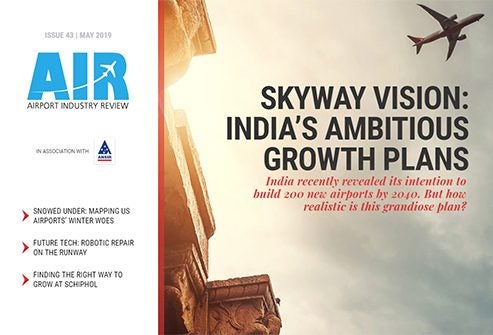 Issue 43 | May 2019
In this issue: India's ambitious growth plans for aviation, mapping stormy weather operations at US airports, a revolutionary new aircraft maintenance robot, and more.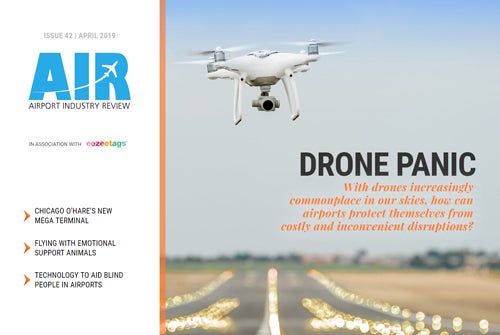 Issue 42 | April 2019
In this issue: drone panic forces airports to reconsider defense strategies, a new app aims to help pilots acquire radio communication skills, debating bringing emotional animals on board, and more.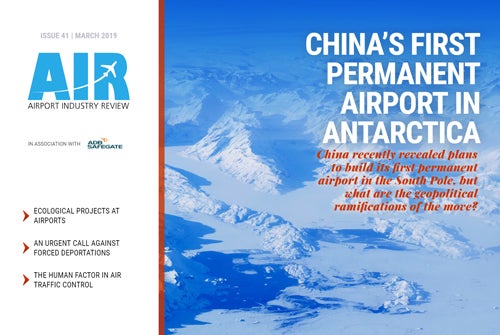 Issue 41 | March 2019
In this issue: China's first permanent airport in Antarctica, an urgent call to optimise European airspace, airlines' role in forced deportations, ecological projects at airports and more.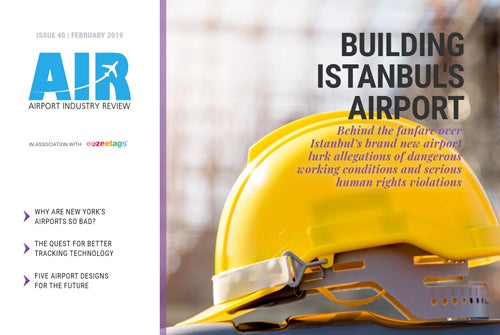 Issue 40 | February 2019
In this issue: labour issues cast a shadow over Istanbul's new airport, the search for better aircraft tracking tech, futuristic airport designs from Venice Biennale, and more.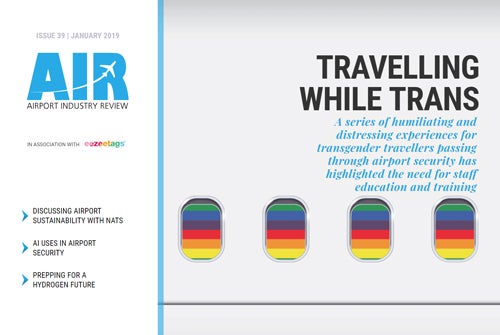 Issue 39 | January 2019
In this issue: respecting trans rights at security, Single European Sky updates, discussing airport sustainability with NATS, prepping for a hydrogen future and more.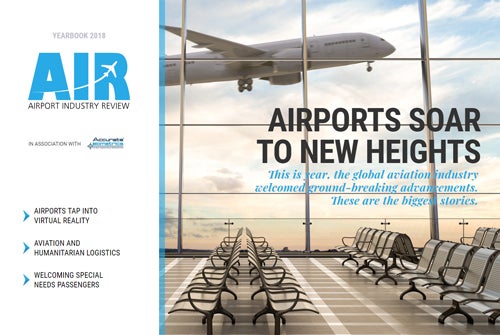 Special issue | Yearbook 2018
In this issue: airports tap into virtual reality, the role of aviation in humanitarian logistics, welcoming special needs passengers, and many more of our biggest stories from 2018.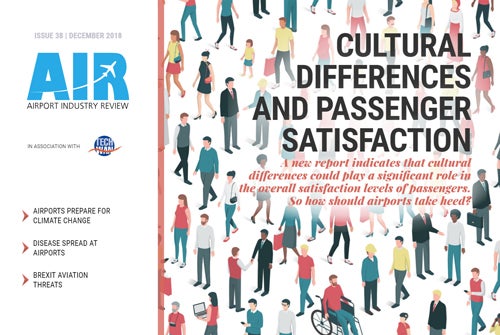 Issue 38 | December 2018
In this issue: airports prepare for climate change, preventing disease spread, cultural differences in passenger expectations, Brexit uncertainties, and more.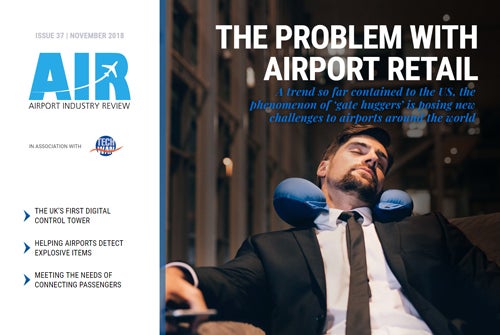 Issue 37 | November 2018
In this issue: the UK's first digital control tower, airport retail, innovations in explosives detection, transfer facilities and more.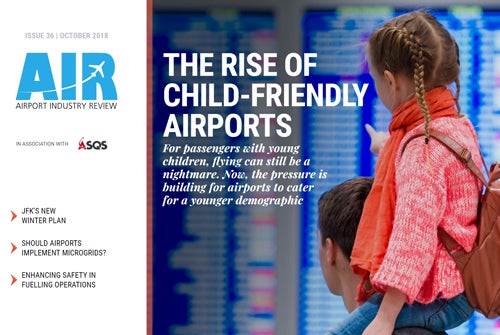 Issue 36 | October 2018
JFK's new winter storm plan, Israel's air sector boom, the future of Heathrow, microgrid implementation at airports, Air BP's airfield automation technology, and more.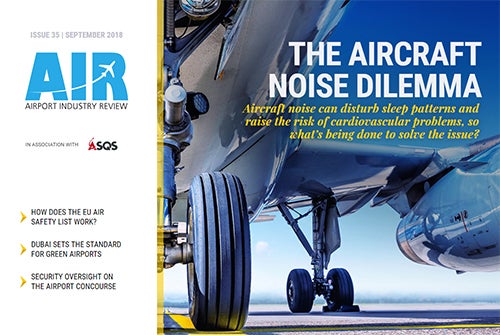 Issue 35 | September 2018
Debating airport privatisation, a new system to prevent aircraft from entering European airspace, Dubai Airports' smart building technology, ways to combat harmful noise pollution from the aviation sector, security on the concourse, and more.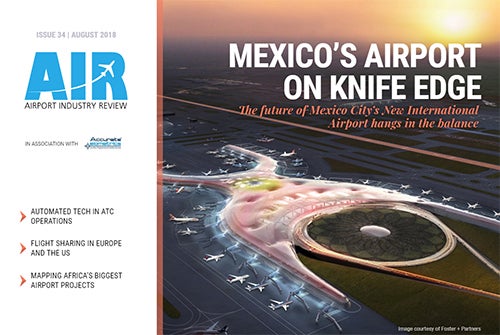 Issue 34 | August 2018
Automating ATC operations, difference between flight sharing in the US and Europe, the results of ACI's customer satisfaction survey, the most exciting African airport projects set to drive industry growth, and more.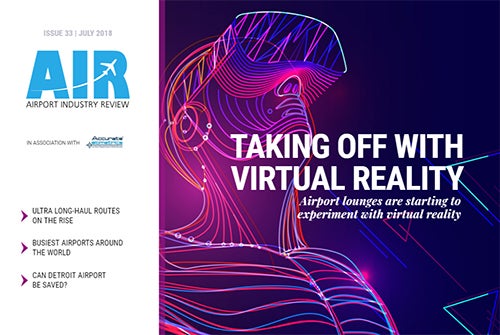 Issue 33 | July 2018
The resurgence of ultra long-haul flights, airport lounges adopting virtual reality tech, the role of airports in helping migrants, Heathrow's sustainability agenda, rescue plans for Detroit Airport, and more.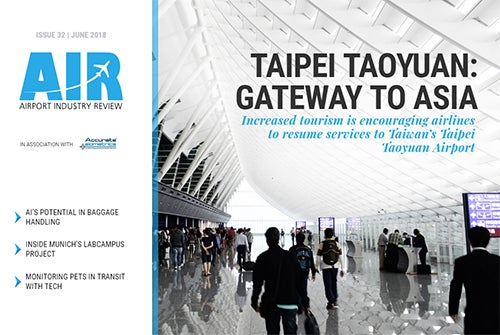 Issue 32 | June 2018
Increased tourism is encouraging airlines to resume services to Taiwan's Taipei Taoyuan Airport, AI's potential in baggage handling, inside Munich's Labcampus project, monitoring pets in transit, and more.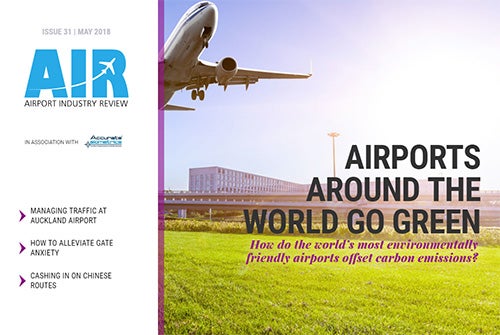 Issue 31 | May 2018
Cashing in on Chinese routes, the latest technologies helping to relieve gate anxiety, the world's most environmentally friendly airports, Auckland's new traffic measurement project, and more.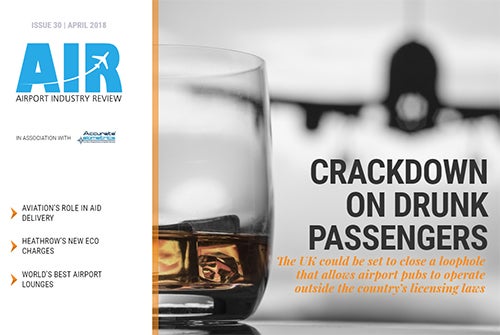 Issue 30 | April 2018
Imposing penalties on airports that misdirect passengers, Heathrow Airport's new environmental tax, the cream of the crop in airport lounges, the end of 24-hour alcohol consumption in UK airports, and more.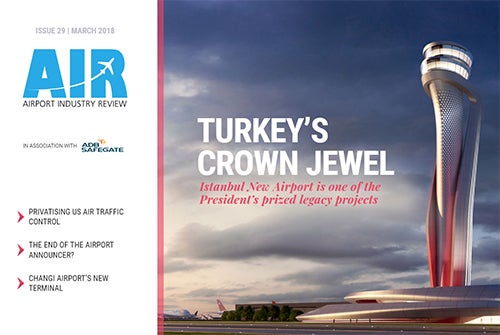 Issue 29 | March 2018
Privatising US air traffic control, the end of PA announcements in airports, profiling Istanbul New Airport ahead of its unveiling later this year, how airports are welcoming passengers with special needs, and more.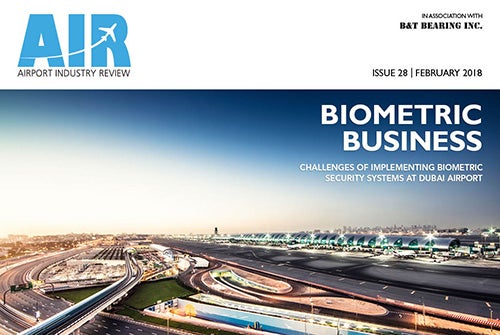 Issue 28 | February 2018
Biometric security at Dubai Airport, expanding the UK's Doncaster Sheffield Airport, how airports are being incorporated as essential elements of modern cities, the role of language in air accidents, the roll-out of Baidu Maps, and more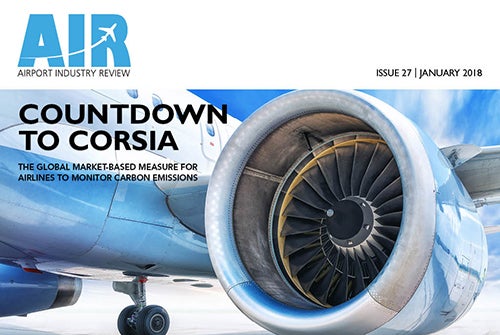 Issue 27 | January 2018
CORSIA's ambitious plan to reduce aviation emissions globally, projects around the world converting waste to jet fuel, the problem of people trafficking at airports, opening up the final unexplored destinations to travellers, and more.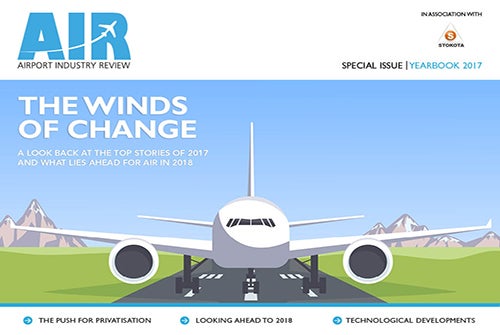 Yearbook 2017
This year's biggest airport industry stories, projects, technologies, the outlook for 2018, and more.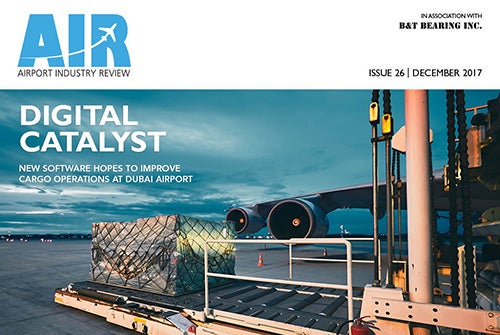 Issue 26 | December 2017
The state of digitisation in the air freight industry, whether airports should be financed with green bonds, Dutch plans to run the country's airports on wind power, robotic valets parking cars at airports, tighter EU border security, and more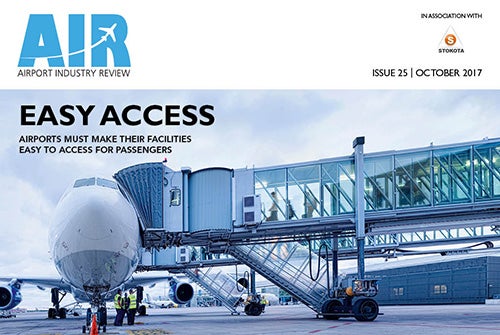 Issue 25 | October 2017
The economic argument for airport expansions, how airlines cope with extreme weather conditions, new gate delivery services being tested in the US, mobility solutions in airports, detecting counterfeit medicines, and more.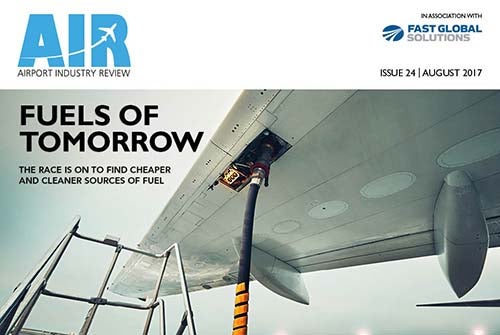 Issue 24 | August 2017
Plans to privatise Canada's airports, a project to build a second airport for Sydney, the concept of a circular runway, the race to find cheaper and cleaner sources of airplane fuel, new baggage handling technology, and more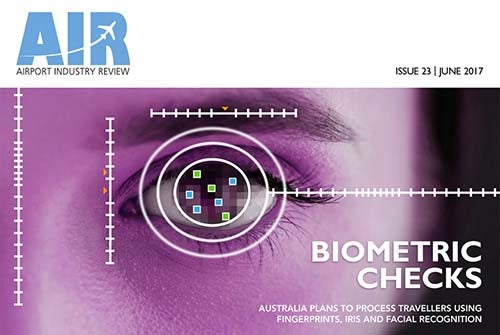 Issue 23 | June 2017
Privatising US air traffic control, a new industry group tackling airport taxes, Australia's plans to introduce biometric security checks, the world's most customer-friendly airports, Europe's Clean Sky programme, and more.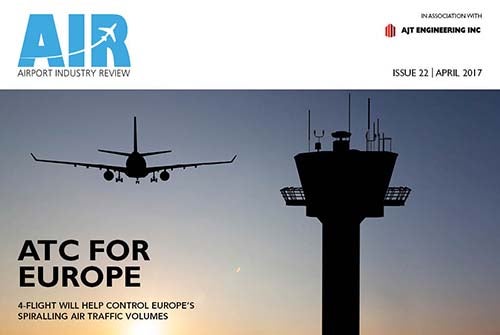 Issue 22 | April 2017
A new ATC for Europe, lie detection robotic kiosks, a first look at the Navya autonomous shuttle, JFK Airport's upgrade, addressing mental health issues among pilots, Southend's new routes, and more.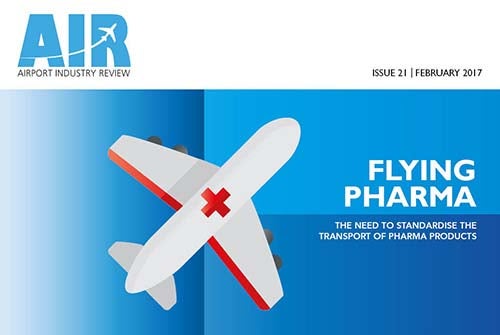 Issue 21 | February 2017
A new system to track drone movements, updating airport security, transporting pharma products by air, Incheon Airport's expansion, the challenge of recycling commercial aircraft, and more.